Key Features
Suitable for cleaning sensor of mirrorless camera or small DSLR
Enhanced fiber cleaning through patented rotary motion
Super-Charged Fiber Technology
No canned air - completely travel safe
Metal ferrule is attached to the body of the Arctic Butterfly through a non-conductive joint
Powered by one (1) AAA battery (not included)
---
Arctic Butterfly® SL 707 without lights is an affordable sensor cleaning tool for smaller size DSLR and mirrorless cameras.
Arctic Butterfly®save around $55 on compact pocket-format sensor cleaning tool that can easily find its place in your camera bag.
The DC rotary engine has been modified to meet a certain RPM standard. It generates an optimal centrifugal force that enables speedy dust rejection while increasing the charge enhancement of the fibers.
These combined patented features also include SCF (Super Charged Fibers). Implementing nano-coating technology for charge enhancements and by using super thin fibers for maximum lift capability along with the Arctic Butterfly SL 707's rotary motion for cleaning/charging (without the use of canned air) makes the Arctic Butterfly SL 707 a superb sensor cleaning tool.
Because of its safety features all models of Arctic Butterfly can be safely used on ITO (Indium Tin Oxide) coated sensor and DLSR's with built in sensor cleaning systems.
---
Requirements
This device requires one (1) AAA battery (not included).
---
FREE SHIPPING from AMAZON for Canada and USA.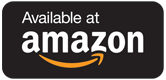 USA customers click this link for FREE SHIPPING Arctic Butterfly SL 707 from Amazon
Canadian customers click this link for FREE SHIPPING of Arctic Butterfly SL 707 form Amazon
---
In stock! Order now!