---
SKU 7421891
UPC 626570613213
EAN 8024221600285
---
Product features
Four (4) super bright LEDs with vari-angled orientation designed specifically to create a 3D representation and identify the smallest spots with the highest resolution
ED (extra low dispersion) glass and Fluorine coating (MgF2) is reducing chromatic aberration and creating sharper image
7x magnification
Pocket-able format and flat shape
Soft-coated foam box to protect the device
---
The mini Quasar® Sensor Loupe® 7X is the latest edition of inspection devices from Visibledust.
Mini Quasar® is based on award winning Sensor Loupe® technology comes in pocket-able format and flat shape. While many imitation low quality products are made simply with plastic lenses, the mini Quasar® is made of highest quality of optical glass with fluorine coated surface for the sharpest image possible.
VisibleDust 7X mini Quasar® is equipped with 4 SUPER bright LED lights positioned at angles to identify the smallest object on the sensor surface (usually impossible to be seen otherwise). Regular LED light when shinned at the sensor penetrates different layers of filters to produce useless checkered shape visual images of various filter depth without focusing on sensor surface itself. By using Quasar® Sensor Loupe® inspection devices from visibledust one can eliminate these problems.
Using inspection devices from visibledust will reduce the damage to sensor by excessive cleaning hence, saving the cost associated with sensor cleaning.
---
In the box:
Mini Quasar® Sensor Loupe® 7x (1)
CR2032 lithium batteries (1)
Soft-coated foam box to protect the device (1)
---
How to insert batteries in Mini Quasar® Sensor Loupe®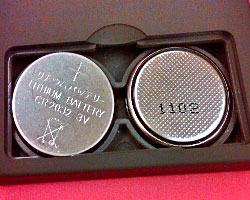 ---
To buy from Amazon Canada or US click on the links below: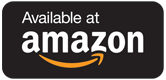 US customers click this link for FREE SHIPPING of Mini Quasar™ form Amazon
Canadian customers click this link to buy Mini Quasar™ form Amazon
---
Mini Quasar® Sensor Loupe® 7x is also available in EZ Bundle
---
In stock! Order now!