Comparison Chart
Quasar® Plus Sensor Loupe 7x Magnifier is an improvement to Quasar® Sensor Loupe 7x . Quasar ® Plus comes with a 52 mm metal ring to attach filters and close-up lenses for higher contrast and magnification. For example, using amber filter effectively blocks blue light increasing the contrast and reducing the glare accompanied with sharper image and less strain to the eyes. Blue light blockers are ideal for low vision users. The attachment of UV filters can enhance image clarityand protecting the ED glass lens. The attachment of polarized filter can be helpful in distinguishing stain from dust. The filter ring in Quasar ® Plus allows the attachment of various hoods for a glare free image when used outside in the bright daylight. The metal filter rings allows a connection to various camera lens system via connector tube for creative photography.
How to use filters with Quasar® Plus?
PLEASE NOTE FILTERS AND OTHER ACCESSORIES
ARE NOT INCLUDED

Click on image to enlarge
The Bright Vue ® technology used in Quasar ® Plus uses 6 (Patented) super bright LED with vari-angled orientation designed specifically to create 3D/ image to identify the smallest spots with the highest resolution.
The ED (Extra-Low Dispersion)glass with Fluorine coated (MgF2) lens allows for reducing chromatic aberration and sharper image. The ED Glass (Extra-Low Dispersion) lens in Quasar ® Plus has been lowered for a better and improved focusing system for sensors placed in deeper cavity.
Overall, the new Quasar® Plus Sensor Loupe Magnifier is a more versatile tool in creative photography with additional functionality:
Improved Focusing System for sensor placed in deeper cavity
Identifies Smallest Spots on Sensor
Extra-low Dispersion glass lens
Six super bright LED Lights / Vari-Angled Orientation
Bright Vue® technology
Creates 3D Image of Dust Particles
Fluorine Coated / High Resolution
Reduces Chromatic Aberration
Can be used for Inspecting Negatives
Easy On/Off Operation
Includes Two Lithium Batteries and hard Case
---
FREE SHIPPING from AMAZON for Canada and USA.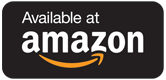 USA customers click this link for FREE SHIPPING of Quasar Plus Sensor Loupe 7x form Amazon
Canadian customers click this link for FREE SHIPPING of Quasar Plus Sensor Loupe 7x form Amazon
---
In stock! Order now!